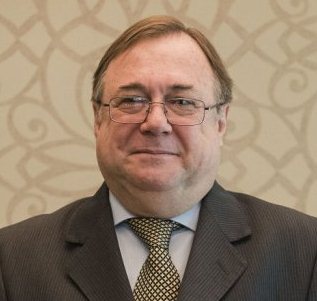 Mr. Daniel Chuburu was appointed Ambassador Extraordinary and Plenipotentiary to Belize by President Mauricio Macri on October 7, 2016.
He holds a Bachelor's degree in Economic and Entrepreneurial Sciences at the Universidad Complutense de Madrid and has studied at the Foreign Service Institute (ISEN) of Argentina.
Chuburu was part of the Permanent Mission of the Argentine Republic to the International Organizations in Geneva, Switzerland (1987-1990) and in 2006 he was appointed Ambassador to Kenya, with concurrent accreditation to Rwanda, Burundi, Seychelles, Uganda, Comoros, Tanzania, Madagascar, Etiopia, Eritrea and Djibouti. He was also appointed Permanent Representative to the United Nations Environmental Programme (UNEP) and to UN-Habitat.
Moreover, he has held different positions within the Ministry of Foreign Affairs of Argentina: he worked in the General Directorate of International Cooperation at the Undersecretariat for International Economic Relations (1984-1986); at the General Directorate of Multilateral Economic Affairs (1990-1993); he was posted to the Argentine Embassy in the United States (1993-1998); and he was Director for Neighbouring countries (2000-2003) at the General Directorate for South American Affairs.
Mr. Chuburu has been a member of the argentine delegations to the following multilateral meetings: FONPLATA, Transnational Businesses Commission, UNDP, UNEP, WTO, ILO, ITU, OAS, WHO, WIPO, UN-Habitat, ECOSOC, UNCTAD, SELA, G-77, African Union, World Oceanographic Institute, CELAC, UNASUR, SICA y ACS. He has taken part in official visits to Bolivia, Belize, Brasil, Chile, Cuba, El Salvador, Guatemala, Haiti, Honduras, Mexico, Nicaragua, Panama, Paraguay, Dominican Republic, and Uruguay.
His last position was head of the Directorate of Central America, the Caribbean and Mexico.
On 5 June, 2017 he presented letter credentials to the Governor General of Belize, Sir Colville Young and since then, he works to enhance bilateral relations between Argentina and Belice.
Mr. Chuburu was born in Buenos Aires, August 3, 1955 and is married to Carola Machinandiarena. He has five children.